Dealing with cancel culture
■ CASE STUDY
Feeling slighted at a drive-through window, a fast-food customer engages a national news network in an effort to shame the restaurant chain into a national apology. Working with top executives, we created a crisis communications strategy to categorize "cancel efforts" and their impacts, creating a response program to minimize future impacts.
Industry
FOOD & BEVERAGE
Type of engagement
CONSULTING
Project length
SIX MONTHS
Counsel
ORGANIZATIONAL READINESS
BRAND MANAGEMENT
CRISIS COMMUNICATIONS
INTERNAL TRANSFORMATION
SITUATION
These days, no one trusts corporations, and social media is the vehicle for sharing outrage, both real and perceived.
A self-described "social media consultant" had visited the drive-through window of a national quick-service restaurant chain. Asking for a discount and not getting one from the local franchise owner, the customer turned to social media to accuse the company of "disrespecting the US military." Just another day in the life of a large food brand — until the customer got a national news network involved, amplifying the misperception.
OUR APPROACH



We began the project with an audit of social channels and efforts, and sitting in on calls to the Customer Care call center to understand the types of complaints, requests and challenges facing a large restaurant chain. Then, working with the CMO, we went about creating a social media crisis comms plan, to help the client understand the real threat of a social crises, knowing the signs that can lead to both online and offline crises, determining who should respond to the incident, and rethinking crisis workflows to resolve the crises more quickly and efficiently.
Companies often think of crises in two forms: a "five-alarm fire" and "we're totally safe." In reality, effective crisis comms planning is grouped into four phases: Preparation, Analysis/Response, Recovery, and Prevention.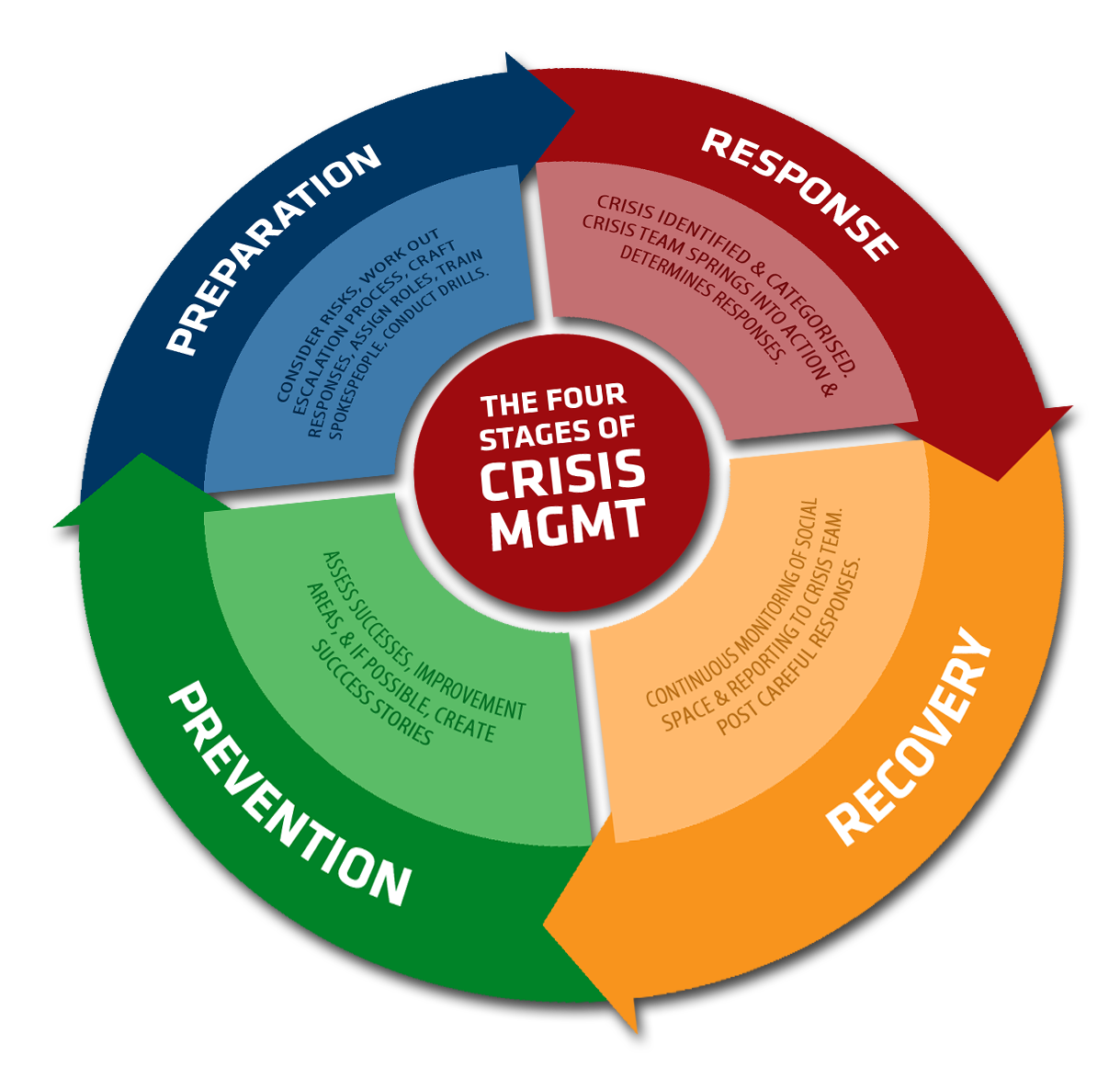 Additionally, crises fall into five levels, ranging from a very limited business impact and limited audience, to an extreme business impact to a national or global audience. The response for each level engages different teams, different spokespeople, and different approaches.
OUR RECOMMENDATIONS



We created a crisis workflow that began with a marketing team using social listening tools to monitor online chatter. We also recommended a cross-functional "tiger team" made up of key players in Marketing, PR, Investor Relations, Guest Relations, Franchise and Ops, who would assess the impact of a crisis, respond according to a RACI, and alert and escalate the rest of the organization as required.
We helped the management team visualize crises categories, which included potential incidents such as a pest infestation, a threat of an activist campaign, an active shooter, a customer complaint, a natural disaster, food poisoning, and a myriad of other crises that might occur.
The team also worked with Customer Care to develop new case codes for incidents bleeding over from social media, as well as a "social complaint process" that gave customers a voice and shifted more negative chatter into a more productive and effective channel.
Our team conducted training for Marketing, PR and Customer Care, practicing crisis drills to help the teams understand roles, responsibilities, and establish response benchmarks.
RESULTS



Whether dealing with a factual error, a negative rant, an offensive comment on social channels, a PR issue, or a threat of violence, the organization now had a framework and workflow to address online crises early on. Incidents like the partisan news piece could be quickly identified, categorized, and an appropriate response could be crafted — helping prevent similar incidents from becoming full-blown impacts to the brand.
Header photo by FL Photography. Source: Unsplash.com. Licensed under Creative Commons CC0.
Additional Weaver case studies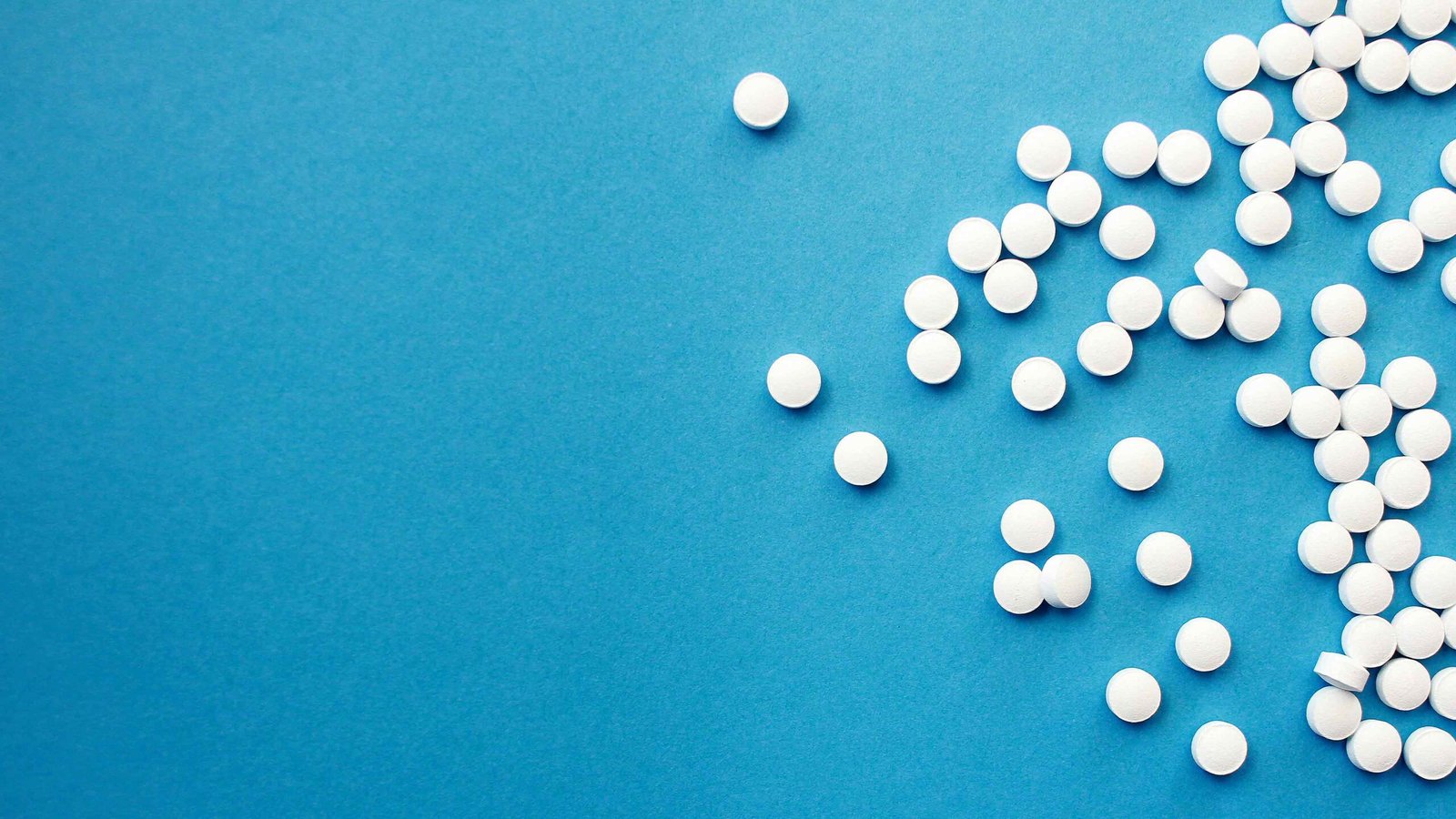 How a global drug maker reimagined themselves to more effectively and safely engage with patients.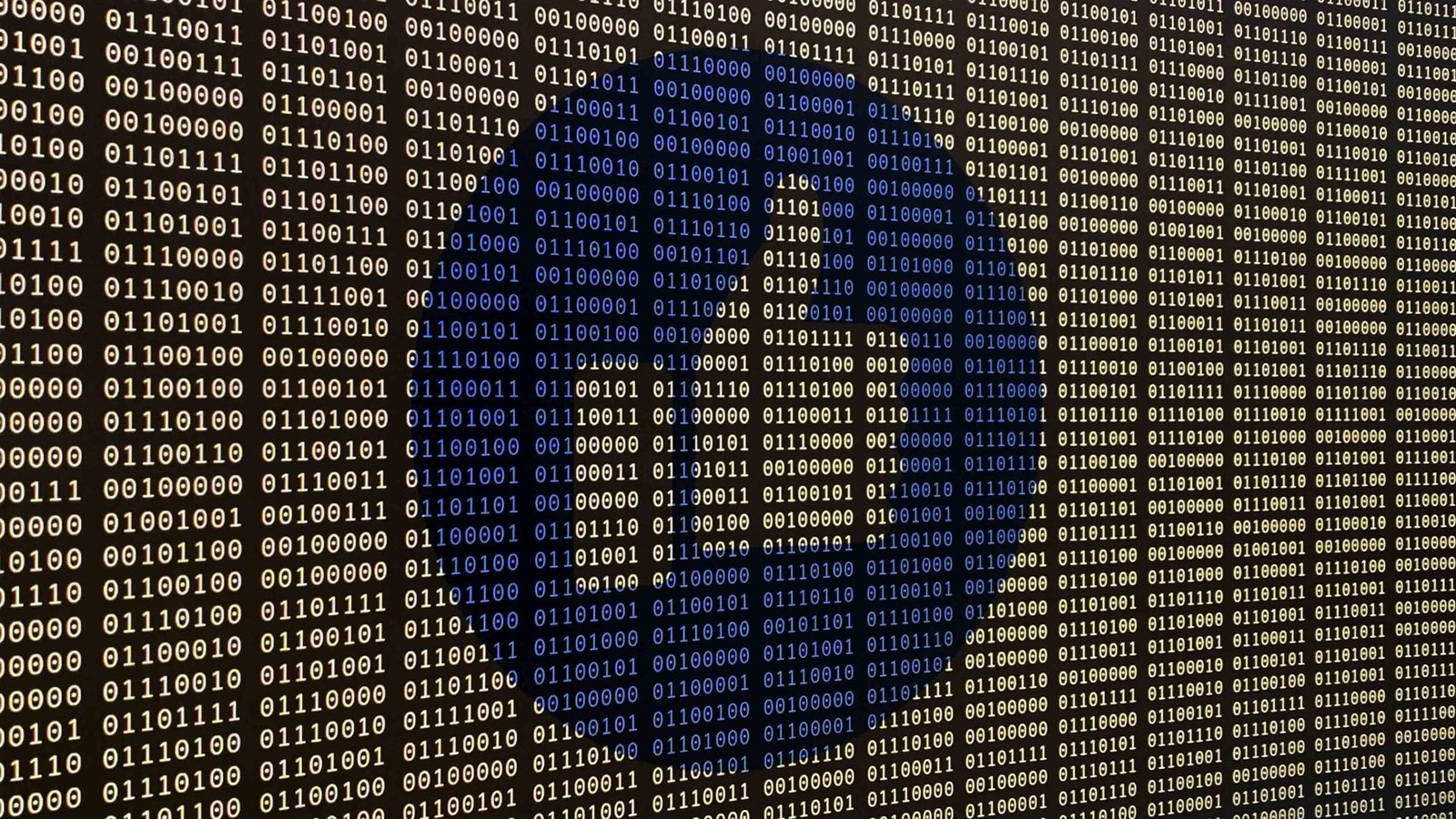 How predictive analytics transformed a social media software tool and drove dozens of new customers.